This is the first year my daughter has a Valentines Party at her pre-school (well, it's her first year of school all together) and we were so excited to make her Valentines for all her friends. After much searching on Pinterest I fell in love with the Star-Burst idea from it's always autumn which I printed on simple white card stock.
A few supplies later:
Potato
Star cookie cutter
Starburst candies
Red paint
And we were ready!
To make the stamp: cut the potato in half and cut a shape you want, then dip your stamp into the paint. This is a great sensory activity for the young kids, my toddler loved doing the stamps 'all by myself'.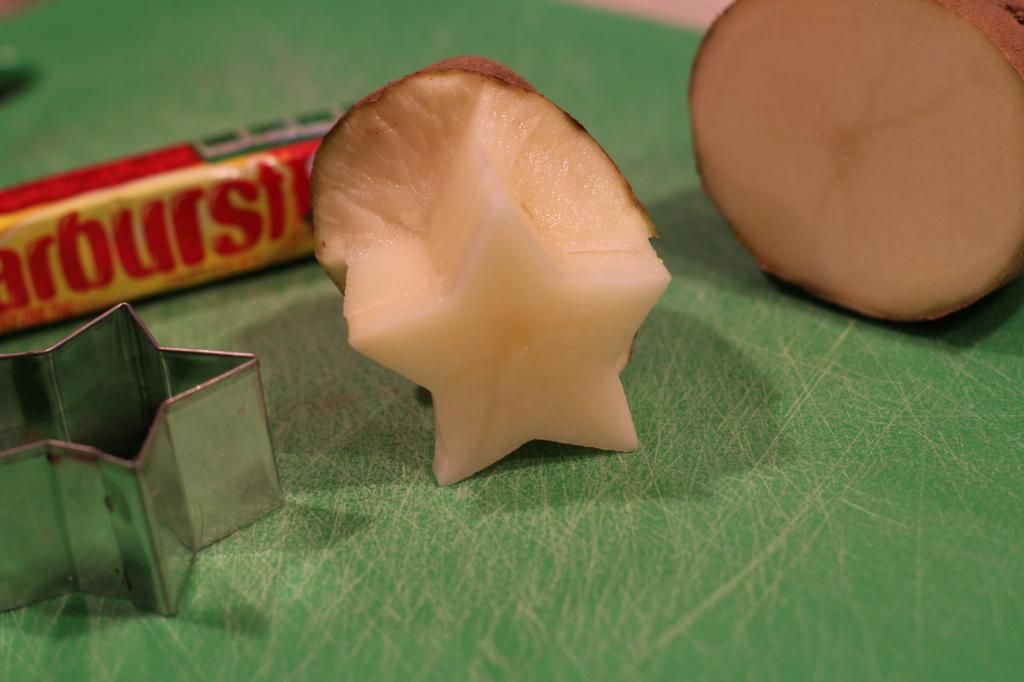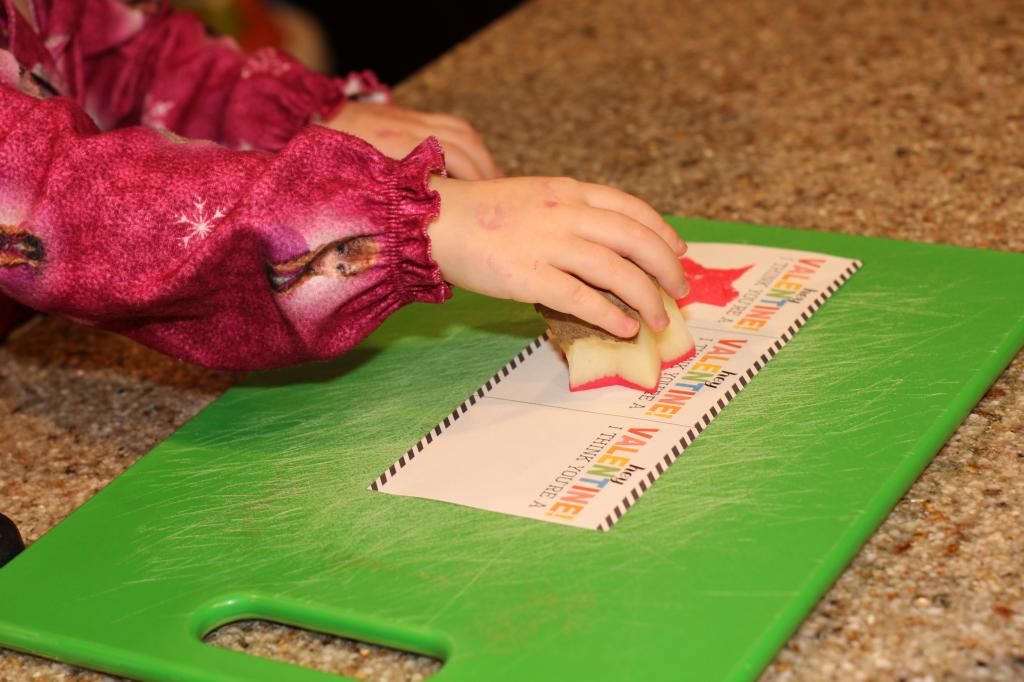 Full disclosure: my daughter didn't get the star in the right section 100% of the time, so we did print up about two dozen of these cards. But as the craft went on she really got the hang of it!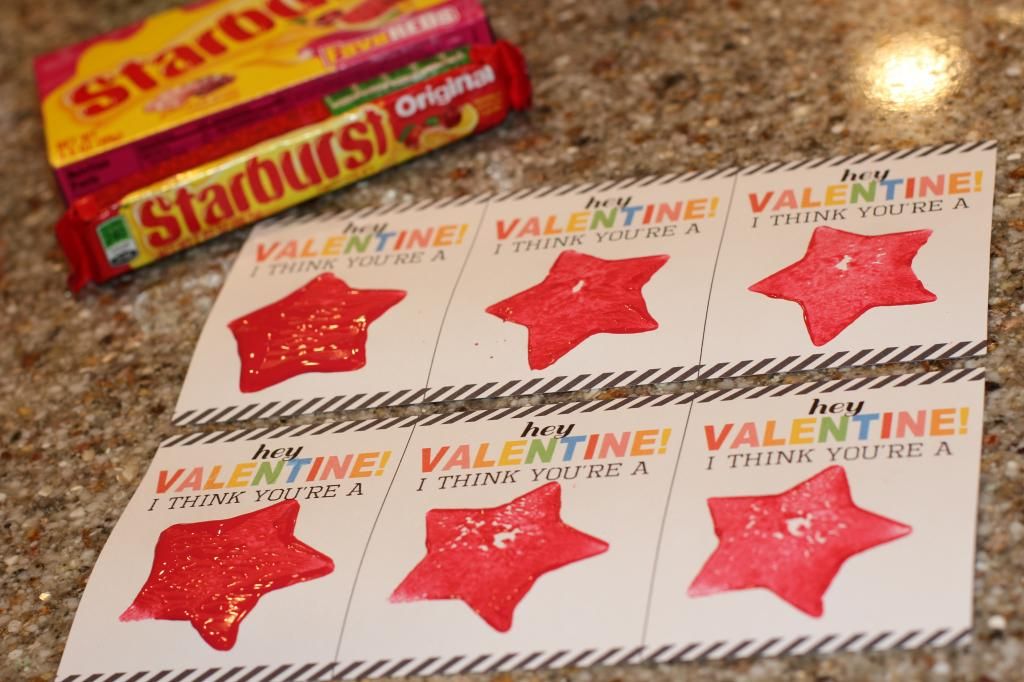 After a few hours all the paint was dry and ready for a treat.
We just love Valentines Day, and teaching the kids all the little ways they can show someone they care has been a great treat! We have 15 more of these to make and counting out all the treats and the different colors of the Starburst candy is an added lesson perk